Multicam Cutter Blade Bt-572050
Multicam Cutter Blade Bt-572050,Multicam Cutter Blade,Multicam Blade Bt-572050,Multicam Bt-572050,Multicam Bt-572050 Blade

OYEA Knives manufactures and supplies a full line of both STANDARD and CUSTOM leather cutting knives and blades. All of our standard leather cutting knives are manufactured to …
Inquiry Now
Multicam Cutter Blade Bt-572050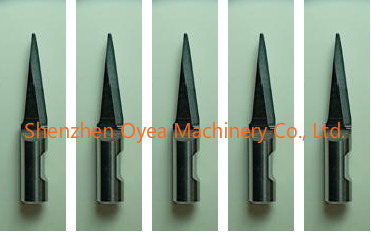 Description:
50mm Oscillating Knife Blade


Technical Specs:
Oscillating Knife
Rated Length 50.00mm
Cutting Edge Length 51.20mm
Overall Length 76.31mm
BT-572050


Extended Information:
Knife Oscillating

More knife type
:
http://
www.china-oyea.com
OYEA Knives manufactures and supplies a full line of both STANDARD and CUSTOM leather cutting knives and blades. All of our standard leather cutting knives are manufactured to exceed the exact OEM standards.

\


If you have more questions to know ,please contact us .

Phone Number:

+86-

18823852826

Email:

info@oyea-knife.com




info@china-oyea.com

1659590865@qq.com

Web:

www.oyea-knife.com

www.china-oyea.com
We warmly welcome every customer to send us drawings for making customized product.
Contact with us ,you will get more than what you can !